Case Studies: Driving Success Through Strategic Multimedia Marketing
Curious about the real impact of multimedia marketing? Dive into Festiviz's remarkable case studies that showcase how our expertise propelled events and brands to new heights. From skyrocketing attendance to viral content, discover the transformative power of our strategic approach.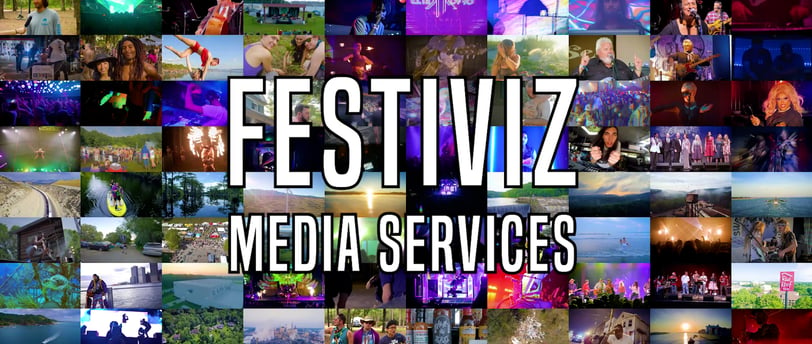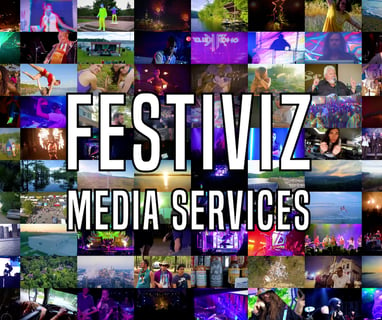 At Festiviz, we believe that success speaks louder than words. Through meticulous planning, creative prowess, and data-driven strategies, we've had the privilege of witnessing remarkable transformations for our clients. Let's journey through a selection of our case studies that underscore the undeniable impact of our multimedia marketing approach.
Case Study 1: A Walk Out of Darkness - Illuminating Hope and Growth
In 2022, we partnered with AFSP Massachusetts to document their poignant event, "A Walk Out of Darkness." Our multimedia magic captured the essence of the event, sharing its purpose and connecting with the audience on a profound level. The result? A monumental increase in attendance and fundraising in 2023, with both metrics more than tripling. Witnessing the tangible impact of our work, we take pride in contributing to a cause that matters.
Case Study 2: Envision Festival - Unveiling Costa Rica's Magic
Envision Festival in Costa Rica trusted us to amplify their story in 2018 and 2019. Our captivating videos captured the festival's soul, racking up over a million views and igniting curiosity around the world. More than just views, the event's attendance grew year over year, solidifying its position as a must-attend experience. We consider Envision Festival's journey a testament to our ability to translate the magic of an event into shareable content.
Case Study 3: SwampTown Getdown - Amplifying the Groove
Our partnership with SwampTown Getdown was all about rhythm and growth. With engaging recap videos, we encapsulated the spirit of each event, leaving audiences craving more. The result was a consistent year-over-year growth of over five hundred additional attendees. By translating the event's energy into visual stories, we proved that our multimedia marketing is a catalyst for meaningful connections.
Case Study 4: Autumn Revival - Filling Venues and Hearts
Autumn Revival enlisted our expertise to craft a promotion campaign that resonated deeply. The result? A sold-out event that packed the venue to its capacity. The blend of strategic messaging, captivating visuals, and data-driven targeting demonstrated our knack for turning interest into action. We take pride in playing a pivotal role in bringing events to life, ensuring they're enjoyed by enthusiastic audiences.
Case Study 5: Wub Wagon - Accelerating Social Media Momentum
When Wub Wagon approached us, they sought to enhance their social media presence. Our strategic social media campaign did more than that – it ignited a following surge, increasing their page following by a staggering 300%. Our ability to strategically engage audiences and create content that resonates showcases the real-world impact of our multimedia marketing efforts.
Conclusion: Empowering Success Through Multimedia Magic
These case studies exemplify the heart of what we do at Festiviz. Our multimedia marketing approach isn't just about numbers; it's about forging connections, sparking growth, and amplifying impact. Whether it's igniting awareness, driving attendance, or fostering engagement, our commitment to each project is unwavering. If you're ready to witness firsthand how your brand can thrive through our transformative strategies, join us on this journey of success.
Investing in our multimedia marketing budget is an opportunity to unlock growth and elevate your brand's presence. The stories of our clients' achievements speak volumes, and we invite you to be the next chapter in our journey toward remarkable success. Contact Festiviz today to embark on your transformative marketing adventure.